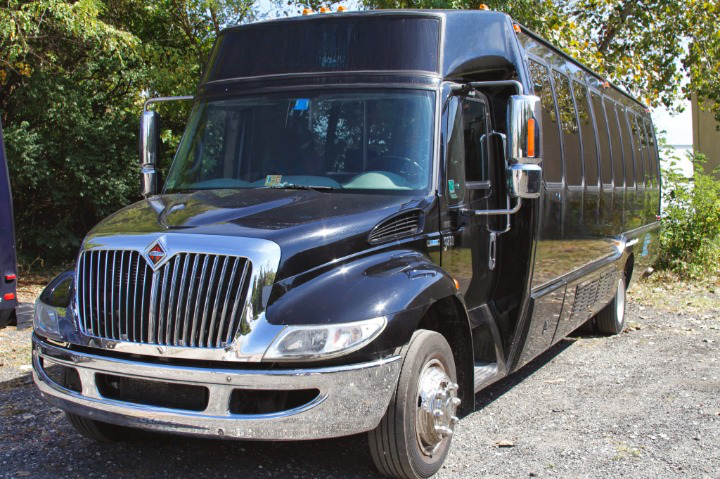 Are you ready to elevate your celebrations to new heights? Look no further than Party Bus DC, your ultimate party bus experience in the heart of Washington, DC. In this blog, we'll take you on a journey through the exceptional services offered by Party Bus DC and how you can make the most of your time in our nation's capital. Plus, we'll explore the exciting addition of MGM National Harbor Casino to your DC adventure.
Elevate Your Celebrations with Party Bus DC
Party Ride DC takes partying to a whole new level by offering a fleet of luxurious party buses that combine comfort and entertainment for all types of occasions. Let's delve into why our party buses are the ideal choice for an unforgettable celebration.
Diverse Fleet for Every Occasion
Party Ride DC boasts a diverse fleet of party buses suitable for various events, such as birthdays, bachelor/bachelorette parties, corporate gatherings, and wedding transportation. Whether you're planning an intimate gathering or a grand celebration, we have the perfect bus to match your group size and preferences.
State-of-the-Art Amenities
Our party buses are equipped with top-notch amenities designed to enhance your experience:
Spacious Seating: Comfortable seating arrangements for relaxation and enjoyment.
Entertainment Systems: High-quality sound systems, LED lighting, and flat-screen TVs to keep the party lively.
Bar Area: A fully stocked bar with complimentary drinks to kickstart your celebration.
Dance Floor: A designated area with a dance pole for dancing enthusiasts.
Climate Control: Maintain a comfortable atmosphere regardless of the weather.
Privacy: Tinted windows and curtains for your privacy and discretion.
Safety is Our Priority
Party Ride DC places your safety as a top priority. Our certified, experienced drivers ensure both a fun and secure journey, adhering to all local regulations and guidelines for your peace of mind.
Convenience and Customization
Booking with Party Ride DC is hassle-free. Our user-friendly website simplifies the process, allowing you to select your preferred bus, date, and time. Our team also assists you in customizing your experience to meet your unique requirements, including decorations, themes, specific routes, and destinations.
Explore Washington, DC in Style
Party Bus DC not only offers an exceptional party bus experience but also lets you explore the vibrant streets and iconic landmarks of Washington, DC, in style. Our knowledgeable drivers can take you on a tour of the city's best attractions, ensuring a memorable party adventure.
Try Your Luck at MGM National Harbor Casino

As part of your Washington, DC adventure, consider a visit to MGM National Harbor Casino, a premier entertainment destination located just minutes from the city. This world-class casino offers a wide range of gaming options, restaurants, and entertainment venues, making it the perfect addition to your party itinerary.
Book Your Party Ride Today
Ready to embark on a remarkable party adventure with Party Ride DC and an exciting visit to MGM National Harbor Casino? Book your party bus today and create lasting memories in Washington, DC. Whether it's a milestone celebration or a night out with friends and family, Party Ride DC guarantees an exceptional experience on wheels. Join us for the ultimate party bus dc journey!